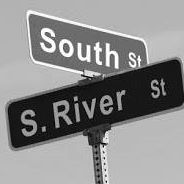 Thank you for your interest in River and South Review. 
River and South Review seeks to be a home for work that evokes a visceral reaction, encourages continued conversation, captures the adventures of life, and spurs our readers to go find their own adventures to write about.
We want writing that catches our breath and makes us wish we had written it. We want writing that makes us think and wonder; laugh or cry; sigh or scream; nod our heads yes or no. We want work that stays with us long after we've left the page. Of course, we want all of this in well-crafted pieces that demonstrate skill with form and language.
River & South Review publishes a Summer issue in June and a Winter issue in December.
We publish fiction, creative nonfiction, and poetry by new, emerging, and seasoned writers.*
You may submit prose pieces up to 2500 words and up to three (3) poems. You may send one submission per genre per reading period. Please include a 75-word bio with your submission.
Submissions are open February 15 through April 15 for the summer issue and August 15 through October 15 for the winter issue each year.
All submissions must be emailed to riverandsouth@wilkes.edu.
Notifications for the summer issue will be sent by May 15 and by November 15 for the December issue.
We are unable to offer payment to contributors at this time. We accept only previously unpublished work. We consider work appearing in print and online journals, anthologies, books, and personal blogs as published.
Special issues may feature themes, specific and/or additional genres.
We welcome simultaneous submissions, but please notify us immediately if a piece you submitted to us is accepted elsewhere.
River & South Review requests First North American Serial Rights and the right to archive our contributors' work. All other rights revert back to the author upon publication. Please acknowledge River & South Review as the journal of first publication when placing your work elsewhere.
*We do not publish work by anyone with an affiliation to Wilkes University or to the Maslow Family Graduate Program in Creative Writing at Wilkes University.